Last Updated on January 18, 2023 by Morah Rose
If you are looking for an expensive look on a budget, we have listed the best tips for ladies who want to look expensive even when you are broke.
First off, in order to look expensive, you need to start feeling it from within.
If you do not feel it from within, then no matter how you dress or style up, you still won't look expensive because it does not come from within.
You can fake it till you make it.
Tips for looking expensive on a budget
1. Wear chiffon-like fabrics
In fashion, chiffon fabric is known as a luxurious fabric that makes elite clothes.
Ofcourse the chiffon fabrics will be expensive. But here's the trick; you can find cheap polyester that looks like chiffon. 
The polyester fabrics that will closely look like the chiffon are those with very thin polyester material.
Chiffon fabric and chiffon-like fabric are considered great fabrics because they flatter your body, making you feel all feminine and more beautiful.
2. Wear button-down sleeveless shirts
A button-down sleeveless shirt will give you an elegant and more put-together look.
This is a look that can be effortlessly nailed by anyone.
See also:
How To Look Expensive On A Budget (Men Styling Hacks).
Best Dresses For Your Body Shape & Tummy.
3. Wear a boat neck top or dress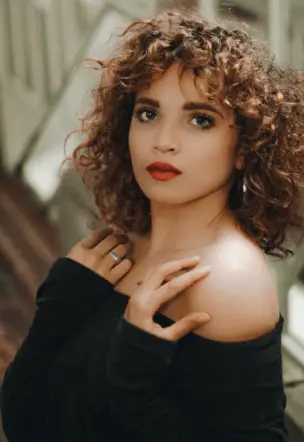 A boat neck top or dress will give you a very classic and elegant look. 
This is because it brings out a feminine look without exposing your breast cleavage, while at the same time showing a little bit of skin around your neck and shoulder area.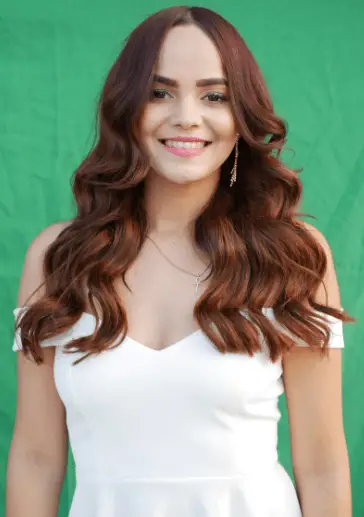 NOTE:
If you are heavy on the shoulder area, meaning that you are an inverted triangle, then this will not apply to you. 
This is because you may end up having a broader look, which will ruin the overall look.
You may also like How To Remove Sweat Smell From Clothes Instantly.
4. Wear a minimalistic look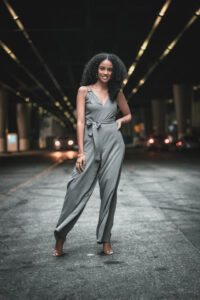 Instead of wearing a colorful outfit with many prints, you should go for clothes with no prints and ones that have good material.
Additionally, you could wear monochrome or stick to one color outfit, especially a neutral color.
A minimalistic look will undoubtedly make you look chic and expensive.
NOTE:
Be simple but not basic. 
You may also like:
How To Wear High-waisted Jeans With A Belly (With Pictures).
How To Hide Belly Fat In A Tight Dress (With Pictures).
5. Look for colors that elevate your look
If neutral colors make you feel boring, then you can mix and match colors that match your skin tone.
However, to pull this off, you need to know and understand how colors work, otherwise, you could end up looking cheap and inexpensive.
6. Be unique
When I say unique, I mean not wearing what everyone else is wearing.
Wearing the common clothes that everyone is wearing makes you look normal and inexpensive.
Dressing uniquely will make you stand out and look effortlessly expensive.
You may also like: How To Dress Like An Italian Woman In Summer.
7. Avoid showing your bra straps
Bra straps showing when wearing open summer tops don't do any justice to your look.
If you're wearing tops that make it hard for you to hide the bra straps, then I would recommend you wear a strapless bra.
Additionally, depending on the occasion, you can choose to go braless and wear nipple covers.
8. Wear a belt
Belts add flavor to your outfit, depending on your body type. 
The good thing about belts is that they add a more feminine look to your body.
However, if you have more of an apple or oval shape body, then wearing a belt might not give you a great look.
If belts are new to you, then I recommend experimenting with different colors and textures, to find what looks great on you.
9. Wear the right-back high heel size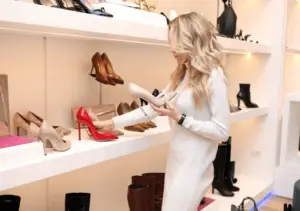 The biggest mistake that most ladies make is wearing inappropriate back heels sizes on the wrong occasions.
I would recommend wearing 5 to 7cm sling-back heels because they can be worn on many different occasions without looking inappropriate or making you look like you're trying too much.
See also: How To Make Your Belly Look Flat In A Crop Top (With Pictures).
10. Work on your walking style and body posture
A great walking style with a good body posture not only makes heads turn but also exudes an allure of confidence.
Confidence turns heads. There's no better quality in a woman than a confident woman.
11. Wear a hat
Rocking a hat is yet another simple way to effortlessly look stylish and expensive.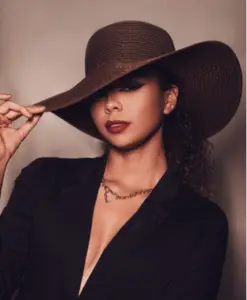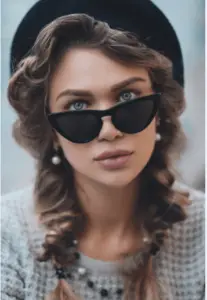 12. Take care of your hair
Your hair plays a great role in your overall appearance. Getting a cool trendy and simple hairstyle will not only make you look chic but will also boost your mood.
13. Do a simple clean makeup
Less and simple clean makeup usually makes you look like you are not trying too hard. 
14. Have your nails done
Make sure your nails look neat and well kept.
15. Accessorize your outfit
Adding a few pieces of accessories will always take your look to the next level.
16. Smell good
You don't need to find expensive body sprays, perfume brands e.t.c, you can get an affordable body spray or perfume that will make you smell great.
17. Follow a proper skincare routine
Take care of your skin by following a good skincare routine.